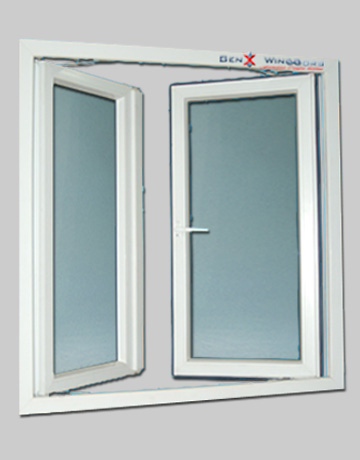 Color: Ivory (or) Pristine White.
GenX Windoors offers UPVC Casement Windows which are attached to its UPVC Frame by one or more hinges. These windows are hinged at the side. A window with a hinged sash that swings inside or outside. The casement windows are the dominant type found in modern buildings. UPVC Casement windows open with the help of Friction Hinge.
Key Specifications
GenX Windoors Provides UPVC Casement Windows with
1.2mm Tick galvanized Iron Reinforcement.
2.3mm Outer wall Thickness.
EPDM Gasket is used to seal Glass and bead to prevent Sound pollution and water leakage.
Stainless steel Screws and Fixtures.
Silicon Sealant used to close gaps between Wall and Frame.
Proving Different Glass options based on consumer requirement.
Proving Different Window Opening options based on consumer requirement.
Aluminum rail on frame track to slide window panel smoothly.
Handles with Friction Hinge are used to open the window inwards and outwards.
Key Features
Easier and faster to operate.
Casements are excellent for natural ventilation.
Easy to access the beauty of Nature.
Energy Efficient.
Available in a verity of designs, combinations, colors, and hardware.
Providing Pleasant appearance.
Easy to maintain.
Cost Efficient.
UV Resistance.
Stress-Free Installation.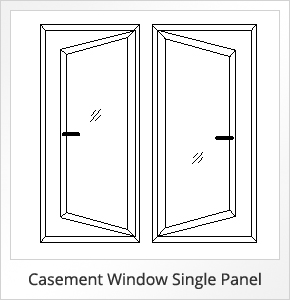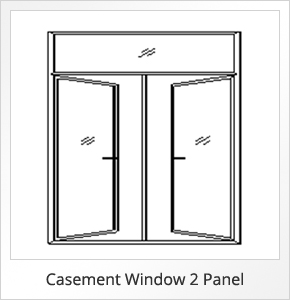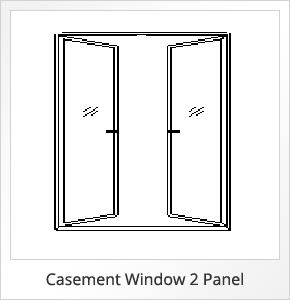 uPVC Casement Windows Glass Options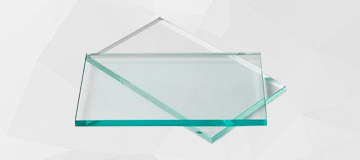 Clear Glass
Clear glass UPVC Casement Windows is Best Choice for places where natural light and high transparency is required. Available in a wide range of thicknesses and different glazes. Providing Clear Toughened for safety and strength especially for children. This provides a clear view from outside as well as inside. Recommended to be used where safety is a concern.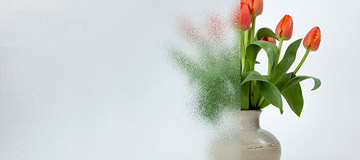 Pinhead Glass
UPVC Casement Windows with Pinhead glass offers in different finishes, sizes and is used to reduce glare view and heat. Pinhead has a Beautiful design, Perfect finish and, Eye-catchy look. Available in Different glazing's recommended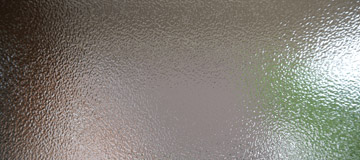 Frosted Glass
Frosted Glass UPVC Casement Windows has the effect of rendering the glass translucent by scattering of light during transmission, thus blurring images while still transmitting light. To obtain visual privacy while admitting light. Available in a wide range of thickness and Glazing recommended being used in Double glazing.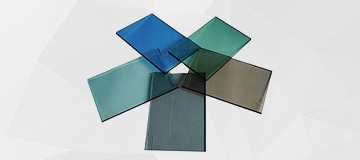 Tinted Glass
Tinted Glass UPVC Casement Windows allows limited ultraviolet light transmission through windows to reduce the fading of furniture and carpet and reducing heat gain inside the home by reflecting solar heat energy, it depending upon tinting. It refers to any glass. Tinted makes Home Cooler inside. Tinted provides clear view while admitting light. There are many colors in tinted glass and most commonly used one is Grey Tinted. Tinted toughened glasses are also available.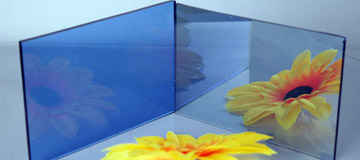 Reflective Glass
UPVC Casement Windows with Tinted, reflective glasses offer better Adjustment with spandrels, metal panels, extrusions, and this color enriched glass transmits generous levels of visible light and offers color neutrality. That makes it possible to see out, while preventing people from seeing in, in order to preserve privacy during the day. Reflective solar control glass reflects a portion of incoming solar radiation, which limits heat penetration into the building and can potentially lower HVAC usage. That changes to reflect the color of the sky, the passing of clouds and the different times of the day. Available in different glazes. Recommended to be used in Double Glazing.
Glazing Options
Single Glazing
Single Glazing contains only one glass layer. It is Cost efficient. Available in wide Range of Glass Thickness. Single Glazed UPVC Sliding Windows reduce 10-15 DB Noise.
Double Glazing
Double glazed UPVC Sliding windows consist of two layers of glass with a layer of inert gas sealed between them once sealed, the unit becomes airtight. It improves Sound Insulation. Double glazing is Tougher to break Hence it increases Security of the home. The airtight construction of double glazed windows creates thermal insulation. This reduces the flow of incoming and outgoing heat. Double Glazed Sliding Windows reduce 45DB Noise.
Triple Glazing
The triple-glazed window consists of three panes of glass, two of which have a Low-E coating. The space between the panes is filled with gas. By having an extra pane of glass in triple glazing, higher security can be provided to keep your home safe and secure. Triple glazed windows are more thermally efficient. Available in a wide range of thickness.
Hardware Used
Handles with Friction hedge
Genxwindoors offers uPVC Windows Having Handles with friction hedge locks Available. UPVC Casement Handles Are easy to operate and easy to maintain. It gives eye-catching looks. If we move the handle right (or) left side the window will open. If we move the handle downside the window Will close. Available in different colors.
Espag Handles
Most Probably Espag handles are found on UPVC Windows (or) on Double glazed windows. Espag handles having a small gearbox inside the window with square spindles from the back side of the window. Espag handles are available as "Inline Espag","Crank Espag "handles. Inline espag handles are "Universal".
Available Designs
---
Other uPVC Windows Products