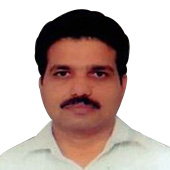 Mr. Lakshmi Narayana GummadiChairman
Gummadi Lakshmi Narayana, a first generation entrepreneur, a Chartered Accountant by qualification and a visionary having more than one decade of experience in Construction and Real Estate Development and is the crux behind the triumph run of the company in the industry. Mr. Gummadi Lakshmi Narayana, as the Chairman, Managing Director & Managing Partner of Lakshmi Group of Companies (Lakshmi Infratech India Private Limited, Lakshmi Infraproperties (India) Private Limited, Lakshmi Constructions, Lakshmi Infratech) has been at the forefront, a man with a mission of building globally comparable quality Residential & Commercial projects, his motto "Turning Dreams Into Realty "and with his eternal aptitude in the field of construction industry he directed the firm towards the juncture where some of the leading infrastructure companies compete to clutch the tribute of being a frontrunner.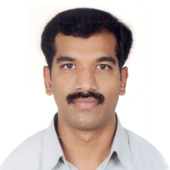 Mr. Peduru Rajesh ReddyDirector
A dynamic & result oriented professional with around 10 years of experience in project management, design engineering, quality management, vendor management and contract management activities. Worked in Major Infrastructure Companies at Aster Teleservices Pvt. Ltd., Reliance Communications, Prithvi Information Solutions Ltd. and Indus Towers Limited from Aug'04 to Apr'14. Astute manager with a flair for adopting modern project execution methodologies, systems in compliance with quality standards, Expertise in swiftly ramping up projects with competent cross-functional skills and on time execution, holds the distinction of successfully executing Projects across the career span. Skilled at handling multiple tasks and projects simultaneously in challenging environments and having excellent troubleshooting skills, strong relationship management skills and ability to relate to people at any level of management.